Ibiza
Friday 10th - Monday 13th May 2019
Buried deep beneath the glamorous clubs and beaches of Ibiza, lies a space of beauty, tranquility, mystique and magic. Guests will stay in the stylish and newly refurbished Hotel Torres Del Mar, equipped with indoor/outdoor swimming pool, al fresco dining facilities, meditation space, bootcamp beach, spa and gymnasium. It is a luxurious hotel throughout and just a short stroll away from UNESCO world heritage site of Ibiza Old Town 650BC.
On your retreat there are many activities for you to enjoy, kayaking through crystal caves, bootcamps, rocky hikes, yoga, meditation, cycling to the magical Es Vedra and massage therapy, you can do as little or as much as you like. Fit Body Retreats Ibiza is designed to let you step back from the demands of everyday life and enjoy the luxury of putting your health and well being first.
Reservations
To reserve your spot on our Ibiza Fit Body Retreat please fill in the form on our Contact Us page.
The Hotel and bedrooms
Every room has a private ensuite, large comfortable beds with interior designed rooms. They all have balconies with beautiful panoramic views of the ocean.
The Premium room is slightly larger and contains a large terrace with an outside jacuzzi bath tub and 2 sun loungers. Premium rooms have limited availability and come at an additional cost.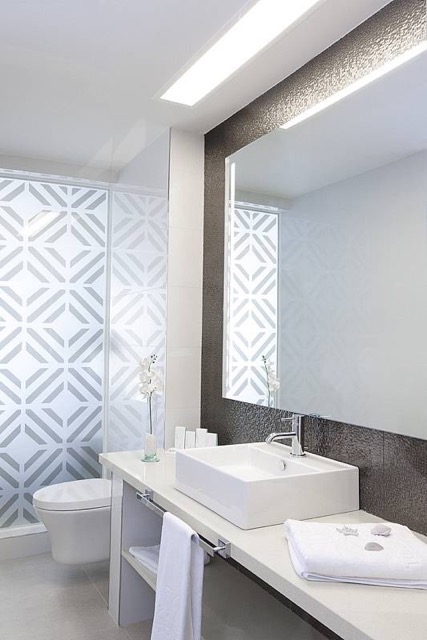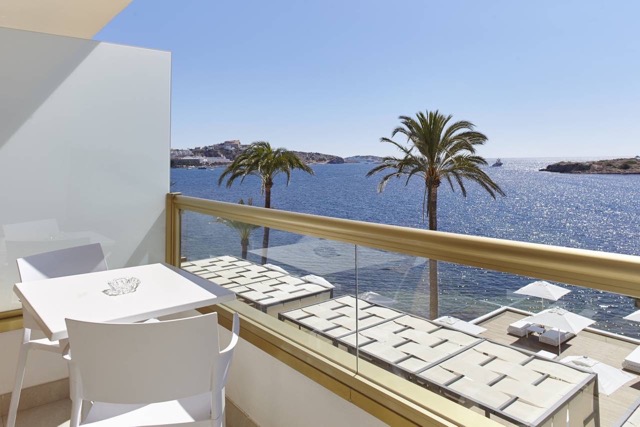 Dining
Breakfast will be served in the hotel offering a variety of healthy and nutritious hot and cold food (buffet style).
Lunch will be delivered daily by Ibiza Fitness Foods, their team of dedicated chefs will cook the food using only fresh, locally sourced ingredients and delivered to us.
Evening meals will be eaten in selected local restaurants and one evening meal at the hotels Sea Panoramico Buffet Restaurant.
Time to relax and unwind
The hotel offers lots of areas to unwind and relax, whether it be finding a quite corner to read, relax in the Jacuzzi or state of the art spa or even relaxing on a water bed in the Infiniti pool. You are sure to come back refreshed and rejuvenated.
Excursions
All of our excursions are run by local experienced companies with years of experience in their field, this ensures you will have safe and amazing experiences that you will never forget.
What's included in your Fit Body Retreat:
4 days and 3 nights in a 4* Superior hotel with all meals, water and snacks included.

Gala meal in the old town*

Fit Body Retreats welcome pack and goodies.

Bootcamp sessions, boxing circuits, gym session and restorative sessions.

Cycling to Es Vedera.

Sunset kayaking, visit crystal caves and see the drummers of Benirras.

Trekking the glorious Ibiza coastline and old town.

Meditation walk.

Yoga and meditation.

Massage and one entry to the spa.

Free time to chill out and relax.
What's not included
Flights and transfers to and from Ibiza.

Insurance~ This is different from your usual travel insurance as you will be participating in physical activities. Previously our clients have used Insure And Go and it isn't very expensive. It is compulsory that we have evidence (photocopy or scanned email) of a valid insurance policy.

Additional extras you might want to include - extra treatments, additional food and drink when out. Our Gala dinner has a limit of 30 euros per head and does not include alcohol after which you will be responsible for the balance.

Room service and phone calls.

* additional costs maybe involved
Retreat pricing
Single occupancy standard room
Early bird price (first 3 places) €1,230 total price saving €100
After early bird €1,330 total price
Deposit of €500 to secure your place.
Non refundable
Double occupancy standard room
Early bird price (first 3 places) €1,900 total price
After early bird €2100 total price
Deposit of €500 each to secure place.
Non refundable
Premium single occupancy~ Jacuzzi bath tub on terrace, larger room
3 rooms available €1450 total price
Deposit of €600 to secure place.
Non refundable
Premium double occupancy~ Jacuzzi bath tub on terrace, larger room.
3 rooms available €2200
Deposit of €800 to secure place.
Non refundable
Full payment is due 6 weeks prior to the trip.
Quarterly payment plan can be put in place or why not divide it up on a monthly basis and have it come directly out of your account.